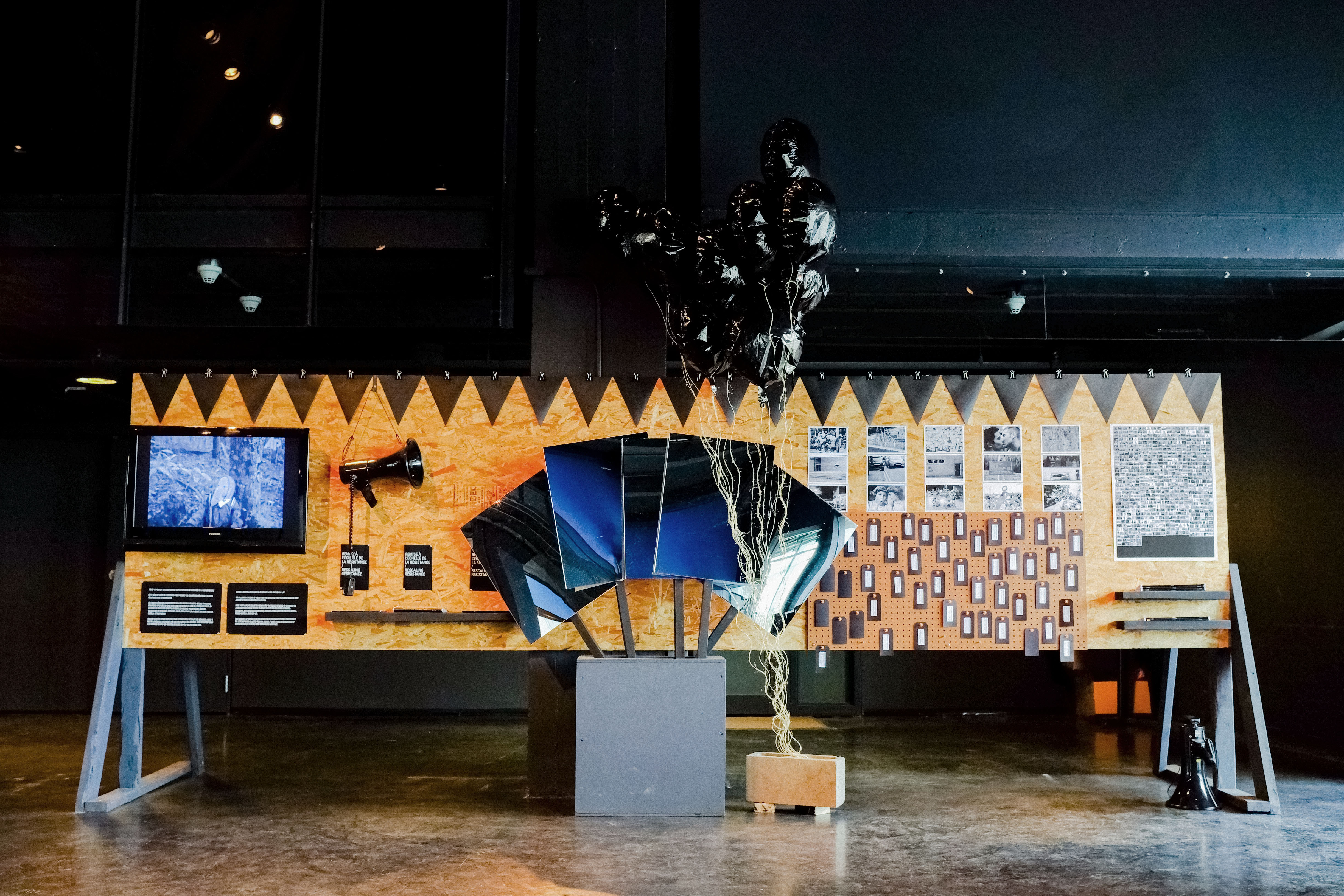 Originally as part of Manif D'art 7 – Resistance: And Then, We Built New Forms / Résistance – Et puis, nous avons construit de nouvelles formes, curated by Vicky Chainey Gagnon, and then presented at the Centre Pompidou in Paris as part of Hors Pistes in 2016, I created The Academy of Tactical Resistance, an installation and project space featuring a series of booklets, photographs, workshops, ephemera, videos, exercises, and demonstrations aimed at exploring and distributing the tactical capacity for small-scale resistance.
Through the heightening of everyday concerns to disruptive emergencies, ATR offers a toolkit aimed at carving out new forms of agency in our daily lives, working to enable everyday citizens to remount their own resistive practices in the places they live.
Crucially, ATR imagines itself as a pop-up education zone for the radicalization of everyday practices and adjustments. It forgoes the assumption that dramatic revolutionary change is imminent, and instead relies upon de Certeau's analysis of everyday tactics and Hardt's and Negri's discussion of affective labour to develop an academy that can support the resistance of the small, the porous, the invisible, and the routine.
ATR finds the emergency embedded in the banal and aims to mobilize the affects of the ordinary. It blends glimpses of violence, utopian practices, critical theory, and DIY aesthetics to offer viewers an opportunity to not only explore tactics of resistance, but also the prompts to construct their own responses to the everyday emergencies they encounter.
This project is generously supported by the Canada Council for the Arts.