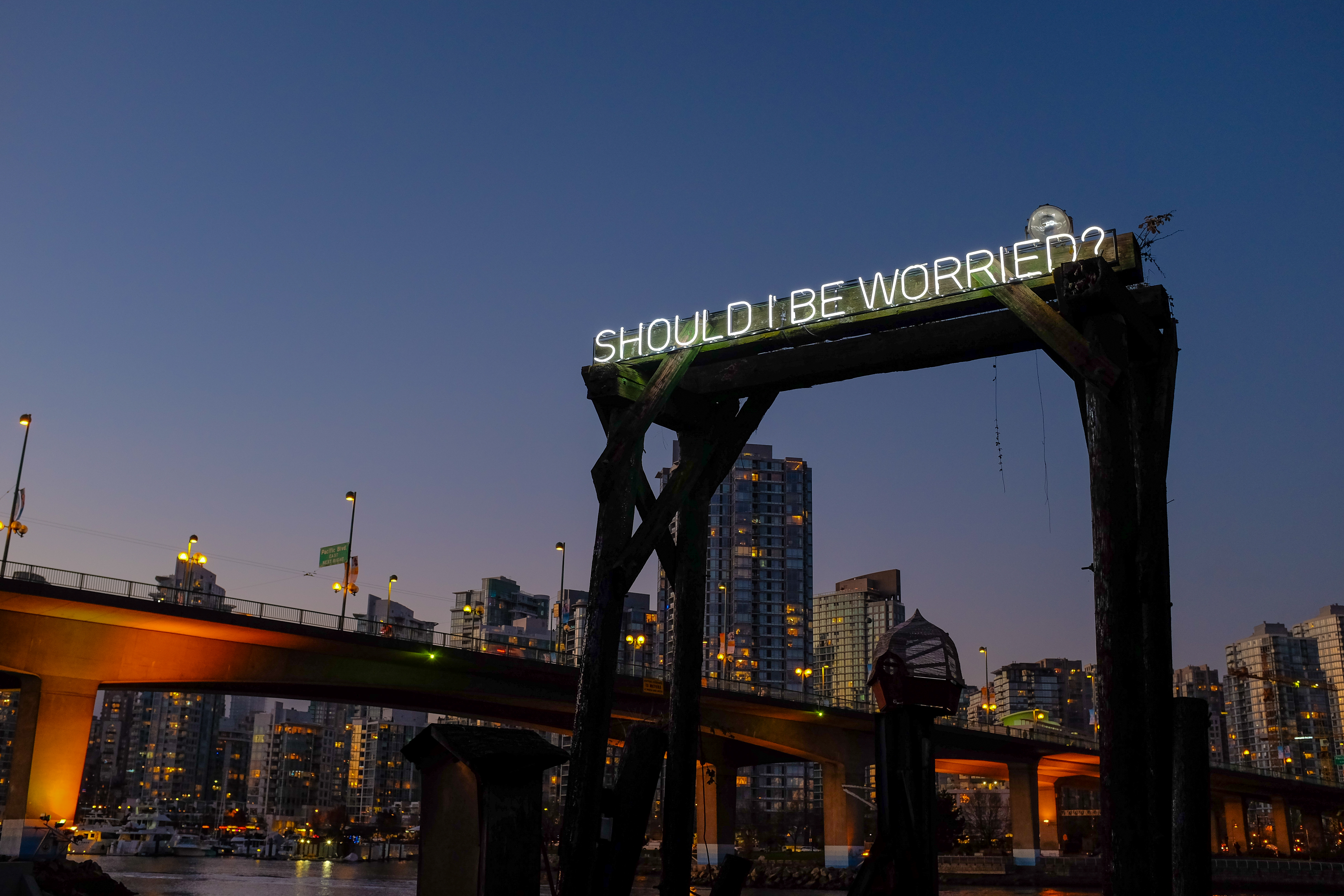 For 18-months, I was the City of Vancouver's inaugural Artist-in-Residence working with the City's Sustainability Group. Supported by staff in both Sustainability and Public Art, I contributed to planning and engagement efforts on key Sustainability projects informed by the Greenest City Action Plan.
The residency culminated in the installation of this public artwork along False Creek in Vancouver, BC. The neon sign reads, "Should I Be Worried?" and is affixed to a wooden support structure that helps to frame a number of social, environmental, and political issues facing the city at the moment.
This project was made possible with support from the City of Vancouver and an amazing group of staff in Public Art, Sustainability, and Engineering.