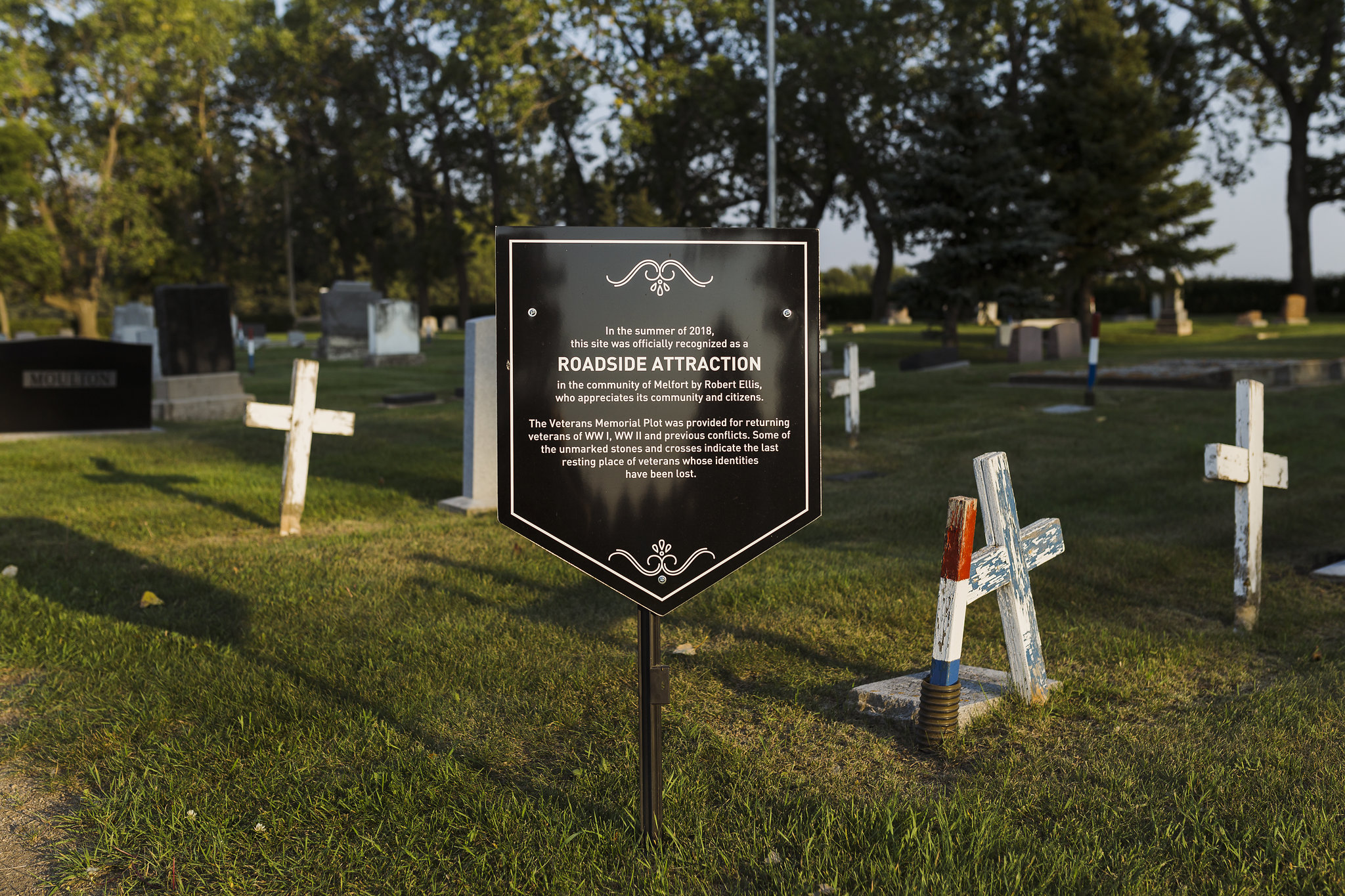 For this project, I created a "roadside attraction" designation for Melfort, in the form a framework for a sign or marker, installed across a number of sites throughout the community. Hinging on a form of community participation, based not just on open solicitation, but specific invitations, this project explored the process of negotiating the meaning of a landscape based on personal resonances that can scale up to community symbols.
Existing Attractions was presented as part of Roadside Attractions, organized by Dunlop Art Gallery and partners across the province, presented a network of contemporary art commissions across Saskatchewan during the summer of 2018. Each participating artist considered the unique histories, geographies, and populations of their exhibition locations — factors that have shaped dozens of Saskatchewan spaces into meaningful places.
Special thanks to Gailmarie Anderson. Photo by Carey Shaw.